It helps to have a list of things we are searching for and know where to look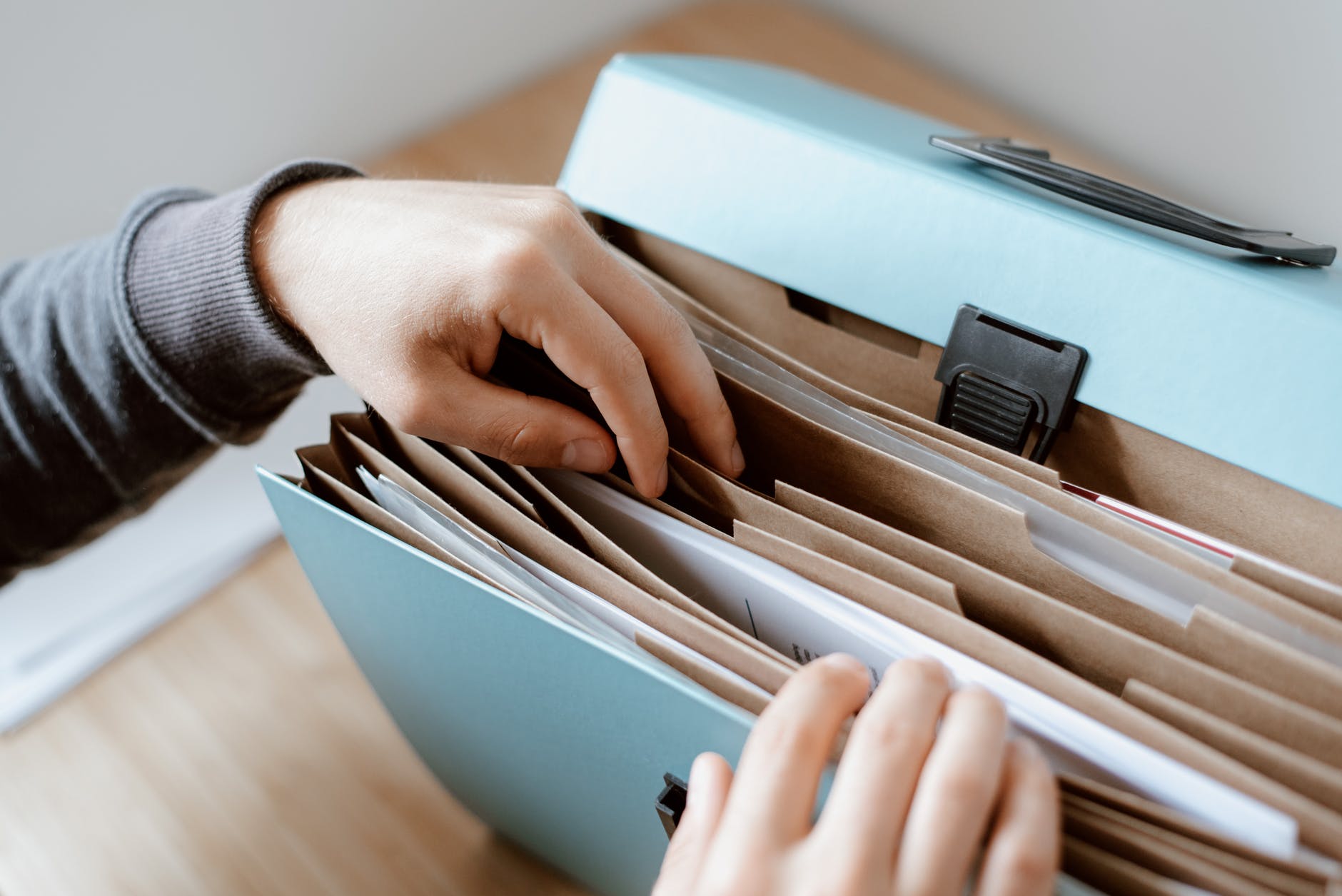 We're trying to reconstruct the money life of the person who is suddenly not there to look after all the things that needed to be done. In this piece, I discussed the seven important people to contact as the first step and in this one I listed out the seven digital footprints to follow to rebuild the financial life.
Today I will list out most of the documents you need to find and possible locations for them. You need personal identifiers, papers that show ownership of assets and debts. Documents such as certificates of death, succession and legal heir are to be got from the government departments, but to begin on that, you need to have some documents that you can show to prove that you are indeed the legal heir or beneficiary.
Remember that this work is tedious enough, but this is just the beginning. Even for people with most of these in place, dealing with a multitude of government agencies and financial service providers is going to prove exhausting. Mentally prepare for a long haul on this money trail.
Personal Identifiers
You will need documents that prove the identity of the deceased and your own identity and relation with him or her. To be a legal heir you need to have a Will that gives you the assets. In the absence of that, you will need a legal heir certificate and a succession certificate. Google on how to get these – there are plenty of resources that take you through this process.
Will. The family financial planner or lawyer are the first two people who might have this document. It may also be in the locker in the bank or at home.
Passport. Most families have one location for all passports. Find it there.
Aadhaar card. The wallet or a box that has all the important cards is the usual place for this. It can also be downloaded from here.
Driving license. Wallet is the usual place for this.
Voter ID Card. Usually there is a box with all important cards.
PAN card. People either carry it in the wallet or keep it in a safe box.
Birth certificate. In the absence of a birth certificate, the class X mark sheet is used often to prove the date of birth.
Marriage certificate. Some people don't register their marriages. If the spouse's name is on the passport, then that works to establish relationship.
Any other document that establishes your status as an heir and beneficiary.
Tax and Bank
Tax filing papers. Usually there is a file with the various years tax returns. Find the papers there hopefully. The tax filing site too has a lot of this data. You will need to access it using the PAN number plus mobile OTP.
Bank statements. These will establish the inflow and outflow of money. You will get a fair idea of how much was getting saved and possibly where those savings were going. You will also find a list of the most important spends that need to continue.
Cheque book stubs. Other than the regular income that comes via a bank transfer, sometimes there can be credits that are deposited through a cheque. Look at the stubs to see who paid and for what.
Assets
Fixed deposit certificates. Some banks still issue physical FD certificates and others just give a digital copy.
Corporate deposit certificates. These should have certificates. These are investments made in company bonds.
Bonds. There could be government bonds or other tax saving bonds like 56 EC to offset profits of a previous real estate transaction. Some people buy them online now, so getting to the banker and broker will be crucial to find these bonds.
Post office deposit certificates. Good old fashioned post office deposits will have certificates. Usually stored in a safe box or look for a digital copy.
National Saving Certificates. Likewise, try and see if there are any certificates. Some banks offer online as well.
Provident Fund, gratuity and other dues from the place of work. Locate the UAN number to access the PF. Or the office accountant will help.
Public Provident Fund documents. Some banks still give physical certificates, others just give a digital copy and account statement.
Home ownership papers. This is a fat bunch of papers. Will be hard to miss.
National Pension Scheme (NPS) PRAN number. Both digital and physical documents should be there for the NPS account, if any.
Combined Account Statement for mutual funds. The R&T agents Karvy and Cams give a combined account statement of all the mutual funds held. The Association of Mutual Funds in India (AMFI) tells you how to access it.
Stock broker accounts. Mostly digital now, find clues on who is the service provider from emails and bank statements. It is crucial to find the assets listed with the broker account.
NSDL monthly statements. The National Securities Depository Ltd gives a monthly statement of the stocks, mutual funds, bonds, gold bonds owned by a person. Look for emails from NSDL.
Gold. The location of jewellery in the home is usually a shared piece of information with the close family members, but do look out for gold held through mutual funds and sovereign gold bonds.
Car and other vehicle papers. Find the RC, the pollution certificate and now the FAST tag information.
Insurances
Life. There might be a term plan. If you know about this, then it is crucial to find the policy because if you are the beneficiary, you will get the proceeds of the policy. There could be others like Ulips, endowment plans, money back plans and whole life policies. At this stage just collect the policy documents, we will figure out what to do with each later. The bank or agent should help.
Some offices too insure their employees. Find out from the office if there is such a policy.
Health. You might have already used the health cover, but it now important to rework the policy. Get hold of the agent who sold this policy.
Vehicle. This is an annual renewal. Find the insurance papers. Usually a copy is in the dashboard of the car's glove compartment.
Home. If you have a home cover, that too will itemise the valuables that were insured. This too is an annual cover and will need to be updated.
Annuities. This is a regular income and if there is such a policy, you will need to find the document and begin the process of getting it to start paying.
Liabilities
Loan documents. Find out what you owe. This is important to keep the loan payments going or will help you to close the loans that you want to exit by prepaying them. Usually there is a home loan, a vehicle loan, gadget loans and personal loans. Find out from the credit rating agencies the list of all loans in his or her name. See more about this here.
Credit and debit cards. You will need to find the cards and then begin the process of cancelling them.
Where to look
Locating these documents will be easy or impossible depending on how organised the deceased was. Most people have a system they use to store their paperwork. The well organised have files neatly labelled stores in file managers or cupboards that too have lables. These kind of people put a label on a label maker! But these are rare. You will most probably need to look in a variety of places to collect all these documents. Look in:
Bank lockers. The location and number of the locker and code will be crucial to accessing the locker after the bank has done the legal formalities and allows you to access the locker.
Office. Check with the boss or assistant so that all personal files and documents from the office can be shipped to you. Some people keep documents in office where they are most likely to do the work of updating and maintaining.
Locker at home. The good old Godrej cupboards have a safe. I'm sure that is the first place you would have checked in any case.
Document cupboards at home. If there is a study, look there. If the dining room is used as the mini office, then search the cabinets in that room for files.
Some people maintain registers or notebooks where they document the financial details. You might strike lucky and find a list of passwords for various account in such a register.
We are still just collecting all the documents and papers. The work of putting them to work is still to be done. Next time I will write on how negotiate the few months post the death and build a plan for the future.